Server:
1. Click the Hot Events button located at the top right of your screen.
2. Input your gift code and click the Exchange button. In doing so, you will receive the items.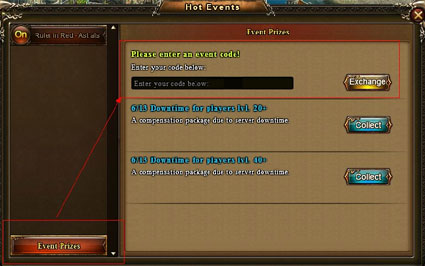 Notes: Promo codes may only be used once per server.
If you need further assistance, please contact our customer service on:
http://www.r2games.com/support/?ac=ticket&ticket.